Thuro Clean Customer Testimonials



     Eddy and Justin were actually early for their appointment time. Actually hired them for dryer and air duct cleaning. Decided while they were her to add on carpet cleaning. No problem. Courteous and accommodating. Respectful of our belongings and careful in moving ladders and tools around the house. Will be using them on a regular basis.
Good afternoon,
I just wanted to let you know that your guys did a great job. They were professional and did a great job.  Thanks.
Aaron Lynn
Mortgage Banker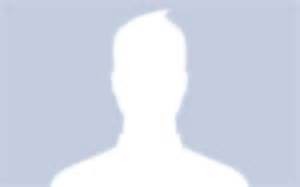 L. Miller: 07/09/15
The guys did a great job, love there work, very polite guys and we will be recommending you all to our friends and will be using thuro clean again!

J. Louv: 7/06/15
Love the call backs and courtesy calls, will definitely be using thuro clean again!

K.ochs: 07/06/15
Everything looks good and smells Great!

 J. Dallas : 7/3/15
 loved the guys, they did a great job everything looks awesome!
T Conder: 6/29/15

My family owns a condo in North Myrtle Beach and I contacted your company concerning getting our furniture cleaned as quickly as possible. I left this message on a Sunday when you were closed.
I immediately got a return call as soon as you opened at 8am on Monday morning. Your employee was quick to find out my needs and put me on the schedule. I needed this job completed as quickly as possible as we had renters in our condo for vacation.
Your employee worked me in and we had your technicians there by 10:30am. Now that is service. As an owner who is not currently in the area, I had a close friend go by and check on your technicians close to the end of them completing their job. Her words were, "they did a great job. Everything looks fantastic and the techs were very professional". I also spoke with one of your techs, Jeremiah, who was very professional and informative.
Thank you again for a job well done. I will definitely be a repeat customer of your Upholstery Cleaning in the future and would highly recommend your company.
  Dave: 6/25/15
I just would like to thank you for being so easy to work with. Every time I schedule a cleaning you guys are there with open arms. Thanks again, and I will continue to use you in the future!
It's nice when i can call and have a company to clean my carpets for a great price! Thanks!
I had Thuro Clean  pressure wash my house, driveway & gutters, and the next day there was some spots that looked like they needed a little more cleaning. So i called them and the manager came out and took a look at the spots, he said they would be back that afternoon to touch this up for me. Thank! David 

PS. Its nice when a company will come back out if the job is not to your satisfaction!
I love these guys. Thanks
Mccabe was great and easy to book my appointment with. Thanks Girl!
Eddie & Justin, is most professional. He was willing to explain various things to me and gave me some valuable advice for future reference. The job in question was completed with incident, hassle or disruption to my home. Please keep up the good work. Look forward to contacting you guys again in the future and again, Thanks Thuro Clean!
Just wanted to let you know how happy we were with the way Jeremiah & Mike cleaned the carpets. They were very professional and did a great job. Will be recommending you to all our friends. We have a maintenance company and will recommend you to our clients thanks again, and sorry for all the phone calls about the time you were coming, my father has dementia and we had to have him out of the house while it was getting done, so thank you for coming at the time you said.
 Jeremiah & Michael did a great job! I had thought about replacing the carpet but it looks so good now i am not. Those guys are fantastic & they deserve a raise! They are on the ball! Thanks Thuro Clean!!
So when in need of a quality clean call the team at 1-855-thuroclean or 843-903-6895